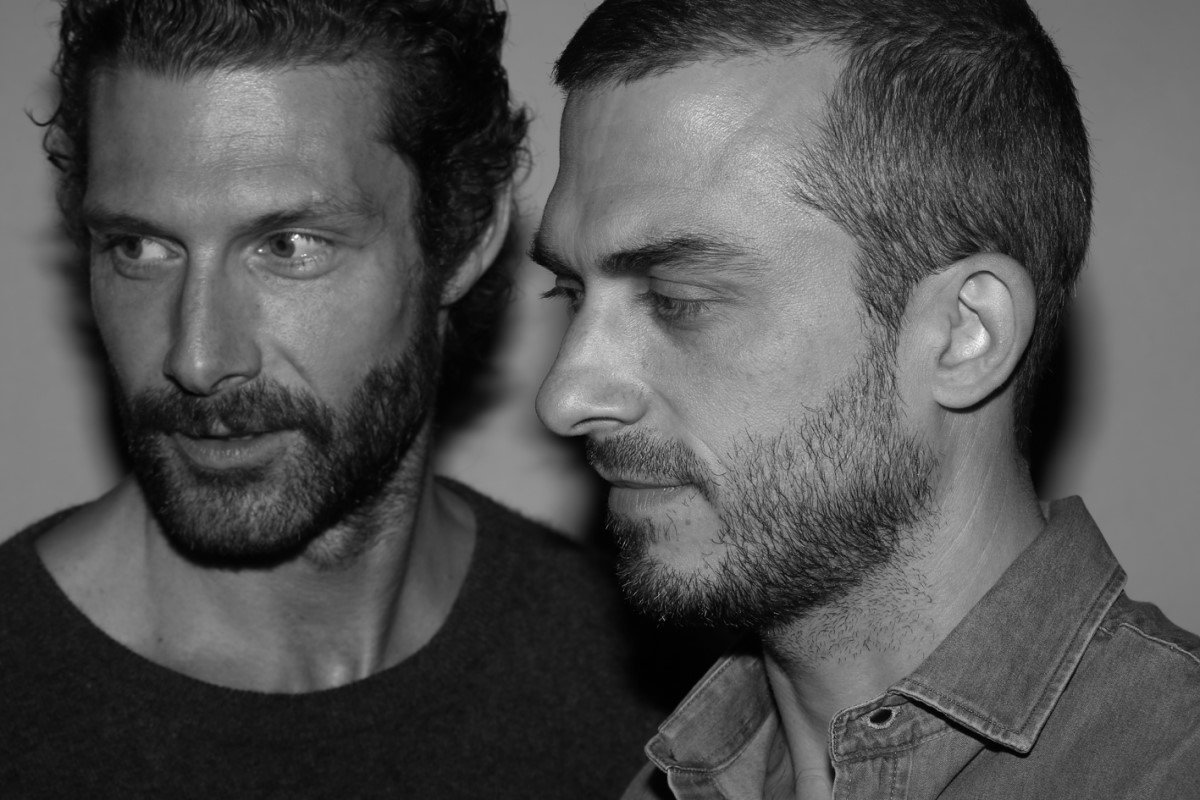 MALIN+GOETZ has always been a fusion of our founders' corresponding passions for beauty and design. This design-oriented approach permeates every aspect of the brand, from the iconic packaging of our product range, to the individual architectural integrity of each of our stores.
Celebrating our passion for design + style, we sat down with Andreas Klingseisen & Jörg Rohwer-Kahlmann, founders of VOR Shoes, to discuss design inspirations, their daily regimens, and how they built their signature footwear brand.
Can you tell us a little about yourselves and what inspired you to launch VOR Shoes together?
We both grew up with the same hobbies: skateboarding, basketball, and music, but always had our focus on shoes. So the idea of designing our own sneaker has been around since our youth. We never wanted to design specifically for the market but wanted to create something that matches our beliefs. VOR is designed in a timeless nature that resembles our teenage preferences in a contemporary context.
How does working as a couple influence your design work?
Our friendship has lasted for more than 30 years now. So we definitely are a well-oiled team that understands and trusts each other blindly. While Jörg is more the analytical type, I am driven by my heart which can lead to a great number of discussions when it comes to the little but precious nuances. In the end we are just blessed to have one another because 'we' as a unity make up VOR.
Why was it important to manufacture VOR shoes locally in Germany?
It was important that we created a brand with its roots close to us as founders, in a location where our shoes will be carefully handcrafted. We appreciate direct communication and involvement with our manufacturers, in a familiar atmosphere, and with worker interactions along the entire process. It also allows for a transparent production process: under which circumstances the shoes are manufactured, that the workers have proper compensation and knowledge of where the materials come from. We are proud that our entire value-chain is German. Besides that, speaking the same language improves creative thinking and problem solving.
What do you consider to be good design in 2020, and why?
We like straight and linear designs with attention to detail. Our design is reduced to the essentials and free from trends and seasonal pressure. Great fabric is also essential. Above all, you need to stay true to yourself. So, we are not only speaking for the year 2020 – we enjoy items that never go out of style.
What do your typical morning routines look like – either at-home or at the VOR studio?
After dropping the kids at school we typically meet at Viktualienmarkt to grab a cup of coffee and make a plan for the day. We prioritize any given task by our gut feeling and respecting our mood. We head over to our studio after, which is just about a two-minute bike ride. That is in fact what we do almost every morning.
What are the items that you must always have around?
Water, hand lotion, access to music or rather any music device.
If you had to choose, which is your favourite (MALIN+GOETZ) product?
Definitely the deodorant and the hand treatment.
What would you say are your biggest vices?
Ufff, we'd say let's not get started on this one. Just kidding, besides our taste for 'die schönen dinge' there is nothing else to tell.
Finally, can you give any top tips on the best places to shop, eat, and drink, in Munich?
You should definitely check out Viktualienmarkt. Grab a cup of coffee, have bratwurst and sauerkraut or pop a bottle of champagne and enjoy some oysters. If you are into a chic bar with an sophisticated audience check out Garcon which is just across the street from our studio. Having dinner at Usagi is always a good idea. You run into people of all walks of life while the chef cooks japanese food with a twist.
Shopping wise there's not too much that Munich has to offer besides the major brands that are present in almost every capital city worldwide. Nonetheless, there are of course some hidden gems and especially in our neighbourhood, the Glockenbach district, you can find some great owner-operated stores and independent brand showrooms.
discover VOR Shoes here.